[ultimate_carousel slides_on_desk="2″ slides_on_tabs="2″ slides_on_mob="1″]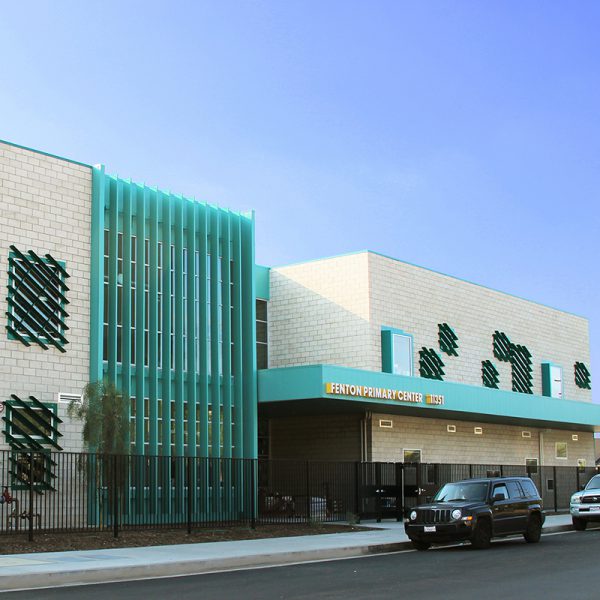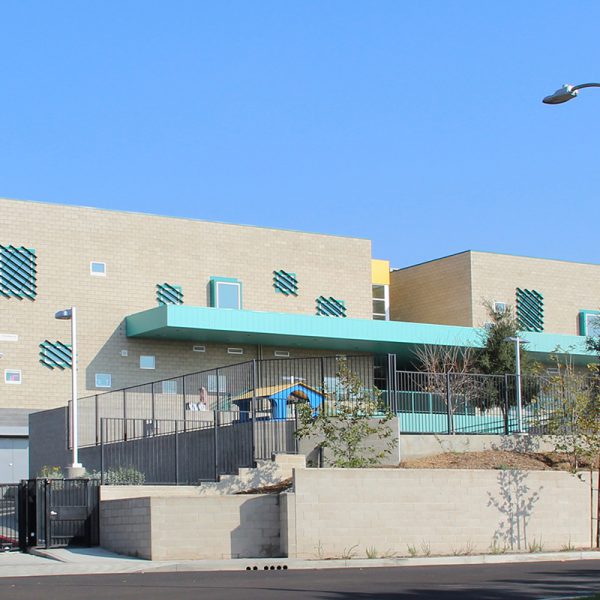 [/ultimate_carousel]
Pacoima Primary Center
Architect of Record: Osborn
Role:  Project Architect
Location: Pacoima, Los Angeles CA
Type:  55,000 SF new construction of a K-2 Primary Center
When this K-2 charter school switched from a multi-track to single track program, they needed a new home for 900 students. In order to accommodate the new school schedule, the team had a year and a half to attain the Conditional Use Permit, for the design and documentation, to complete the LADBS Parallel Design Permitting Process and then to build the project. It was essential that the team quickly find creative solutions within the limited budget.
The compact, sloping site had previously been two single family homes with animal stables, and now needed to be efficiently programmed to accommodate students, staff, a full service kitchen, parking and outdoor play space.
A two-story warehouse style building with a basement was designed to make the best possible use of limited space and the strict building code requirements for K-2 students. By designing a central atrium with expansive skylights and a second floor mezzanine, an open interior environment filled with energy and a sense of community became the heart of the building. The secondary corridors doubled as collaborative spaces with light wells to bring activity and light into the classroom clusters.
The sloping site allowed for a well-proportioned two story street presence and a three story back façade with multi-tiered playground. The exterior punched windows were used to create a pattern on the building exterior, to bring ample light into classrooms and to create views for occupants of all heights.